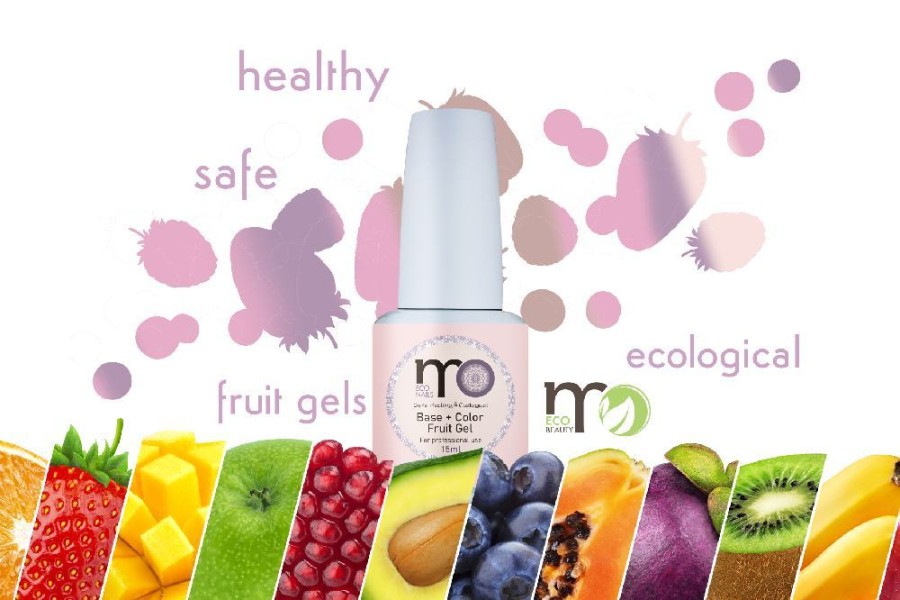 MO Base + Color Fruit Gel Polish
The brand new concept is a pleasure to work with when you smell fruit as you apply it.

Fruit Gel is a creamy gel that, when applied, fills in ridges / lines etc to create a perfect smooth nail bed color for color application or French manicure.

Available in 12 colors - one color application for French manicure is sufficient or 2 color applications for color effect.
Each of them naturally represents a special feeling and creates mysterious hues in the masterpieces of great artists.

All of our colors are inspired by the latest fashion trends.
Bright, smooth and colorful
12 colors to choose from
Perfect covering effect with one layer
No peeling, chipping or fading
Application: Apply Gel Polish Base or Overlay Base and cure. Apply 1 or 2 layers of fruit gel as desired and cure it in 30 seconds LED. Finally, apply the Metallica non-wipeable top coat.
Notes: The colors shown may differ from the originals.