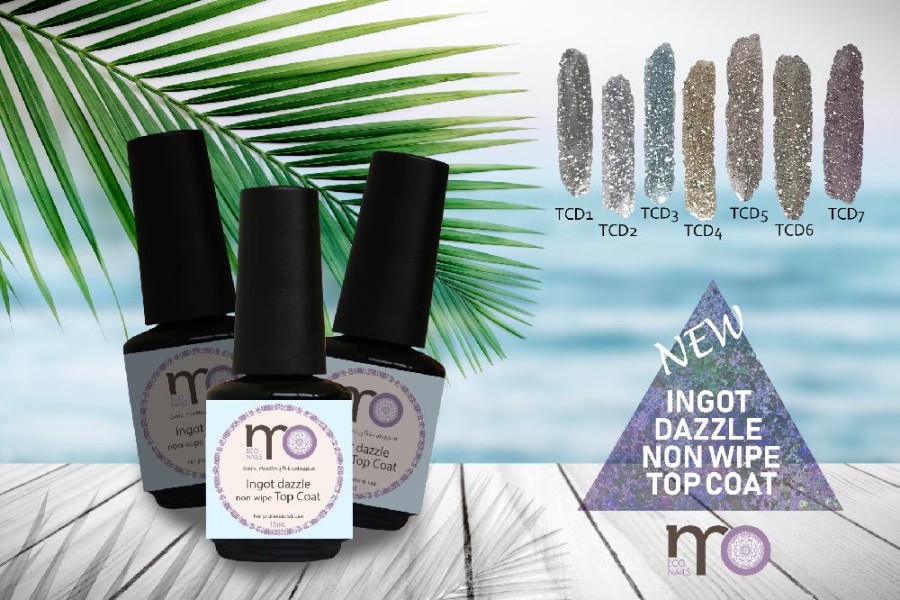 MO Nails all kind of Top Coats/Gloss
MO Metallica Top Coat/Gloss:
Soak-Off LED/UV Non Wipe Top Coat
Easy application Top Coat
Cures for 30 sec in LED or 2 min in UV
No need to wipe
MO Metallica CHROME Coats:
Call it rock, call it chrome, call it heavy metal, Metallica coats will make you stand out in the crowd!
Use it as a color coat or as a metallic cover over 2D or 3D designs
Metallica will give you a metallic coat to be jealous about
Apply over, Overlay gel, Duet or Duet sculptures and seal with Metallica top coat
Comes in 8 bold colors
Air dry & seal with Top Coat
MO Ingot DAZZLE Top Coats:
With seven shades of rich shimmer its a pleasure to add a glamorous finish to any nail set.
Blends well for grading/ Ombre.
INGOT has as a thin application, no chunks, smooth finish.
It is non-wipe TopCoat and shines from all angles.
Give every nail set a rich Shimmer finish.
Give it a shake, and just apply as a finishing layer on 1, 2 or ten nails as desired.
LED 30sec or UV 2min.
15ml of INGOT Glamour in a bottle.